Areca sustainable leaf plates experts.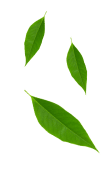 Eco-Export Services is a partnership between Itamar, who single-handedly introduced Areca sustainable leaf plates to the Israeli Market, and Rachel, who comes with 20 plus years of experience in growing businesses. Eco-Export Services was formed to provide sourcing and operations services to anyone interested in importing Areca leaf products.
The major challenges were from the sourcing side of the supply chain. Also in developing an Areca product line that matches the consumers needs, tastes, and quality standards. Along the way, Itamar formed strong connections with manufacturers. In partnership with them, made important strides to create quality products while still managing to keep the price point affordable. In search of making a larger global impact, Itamar found that a major hurdle in the disposable market was sourcing and logistics. So by leveraging his experience in India's complex manufacturing environment and in partnership with Rachel, Eco-Export Services came about to reduce the complexity of sourcing Areca palm leaf products. This way interested importers can fully take advantage of this ecological alternative.